Welcome to the sweet, savory side of summer. 
Stop in and enjoy one of our new limited-time summer selections for breakfast, brunch or lunch. Don't forget to grab a Caramel Iced Coffee to go. Sooo, good.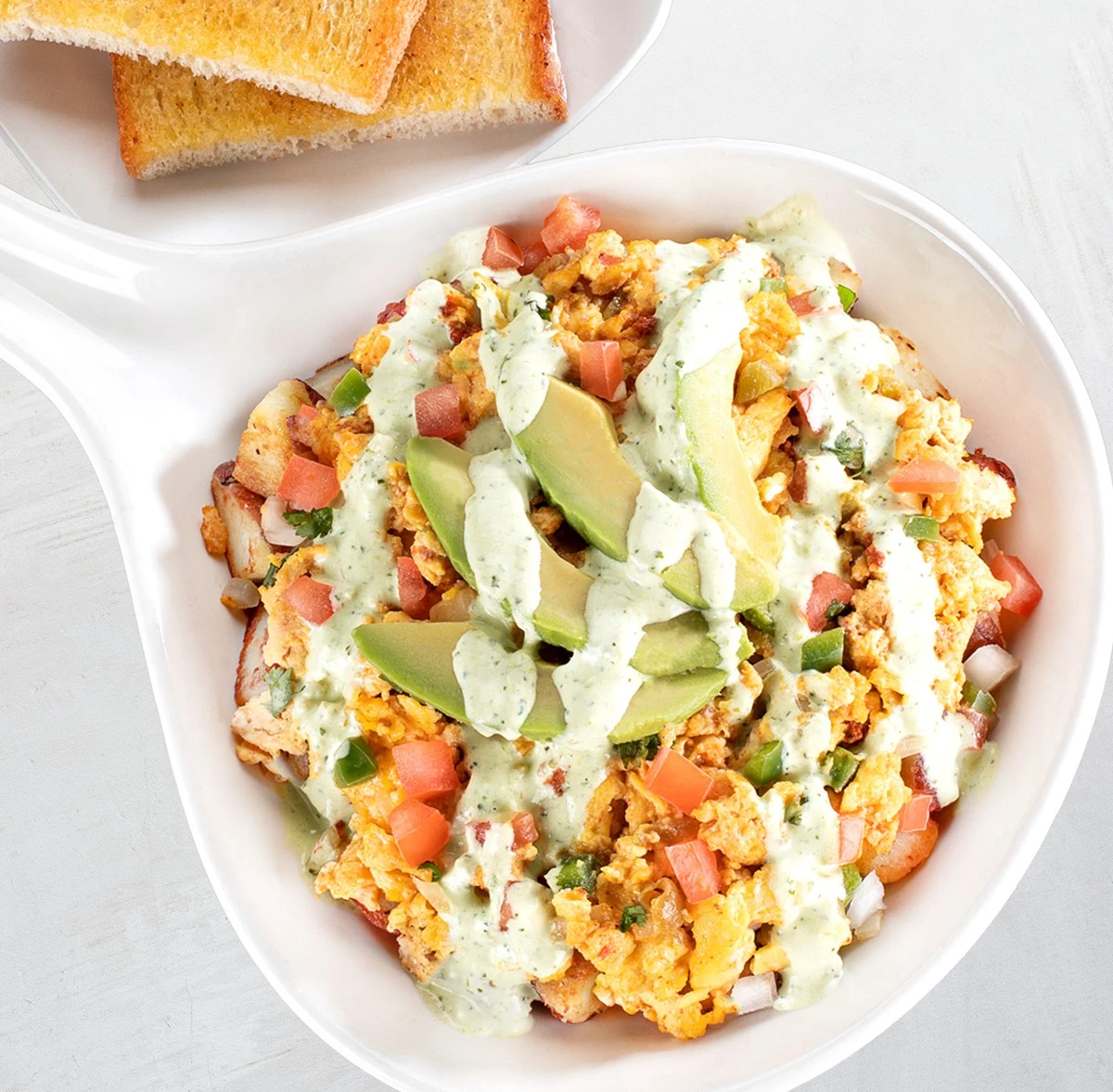 Seasoned home fries, scrambled eggs, chorizo, diced onions, and green chiles topped with pico, sliced avocado and green chile crema.  Served with a side choice.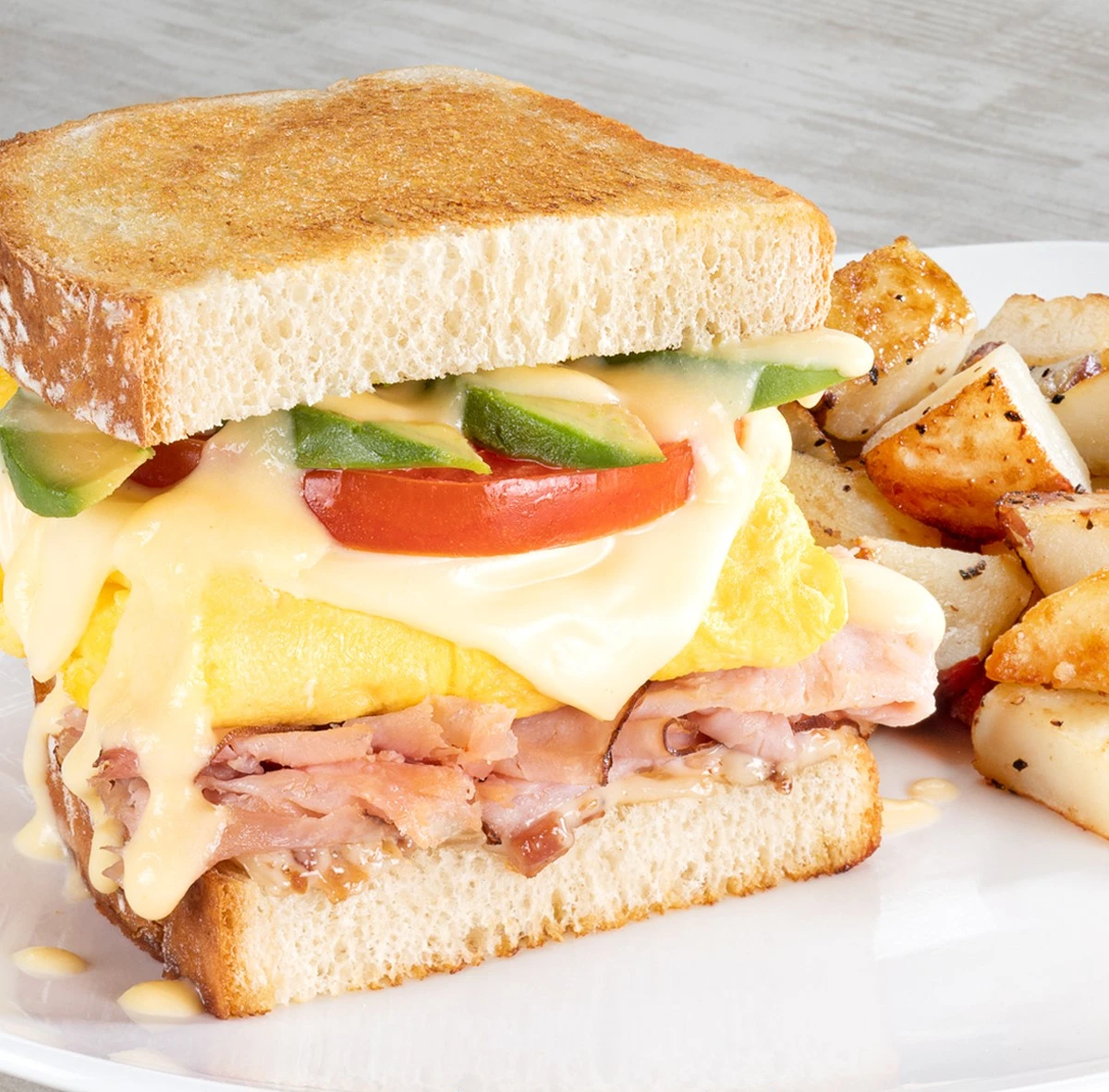 Shaved ham, scrambled eggs, Swiss cheese, bacon aioli, grilled tomato, and sliced avocado drizzled with hollandaise on toasted white bread. Served with a side choice.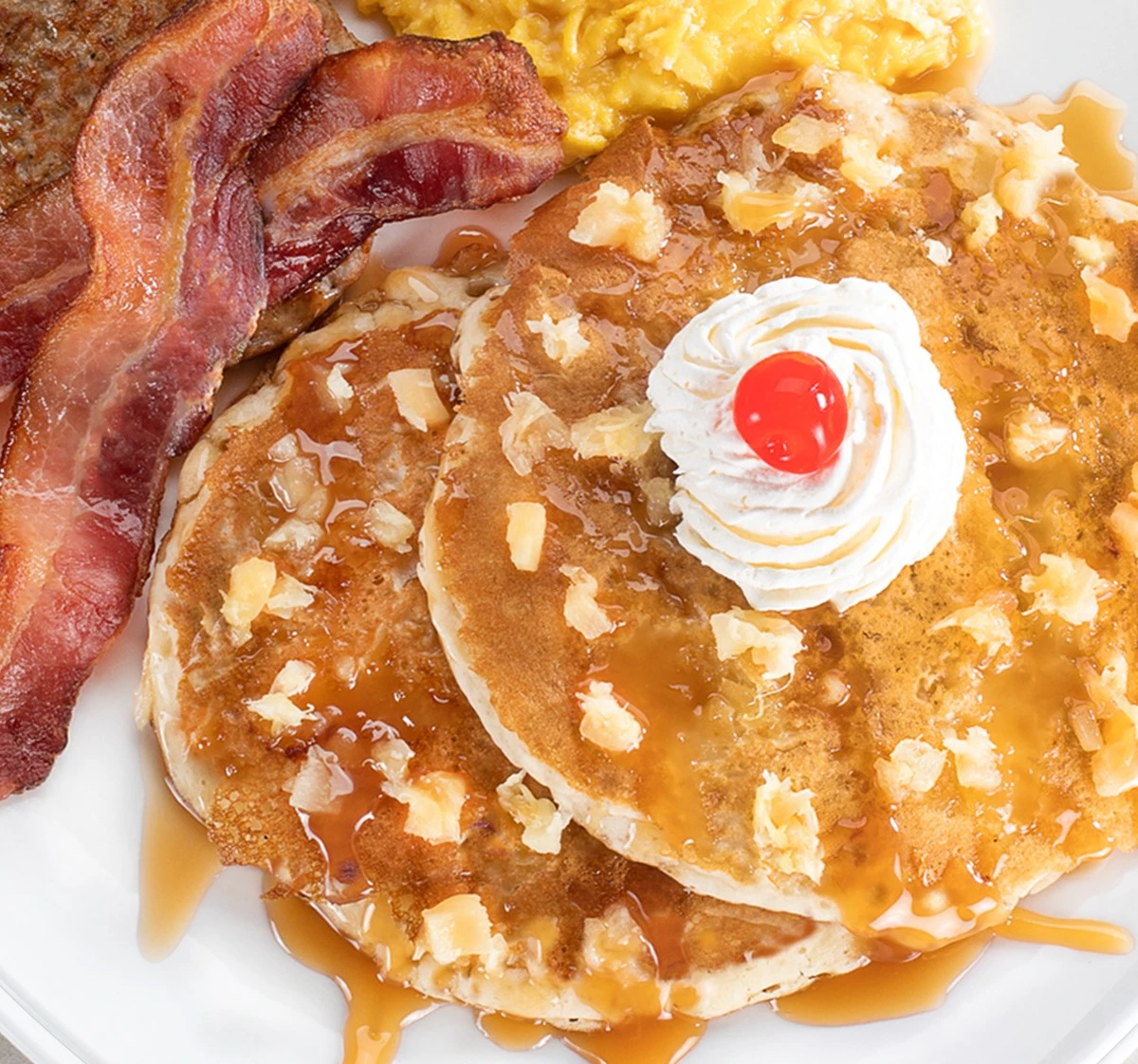 Pineapple Upside Down Ultimate
Pancake Combo
Two pineapple and brown sugar filled pancakes and topped with more pineapple, caramel drizzle, whipped cream with a cherry on top.  Served with two eggs*, two bacon strips and one sausage patty.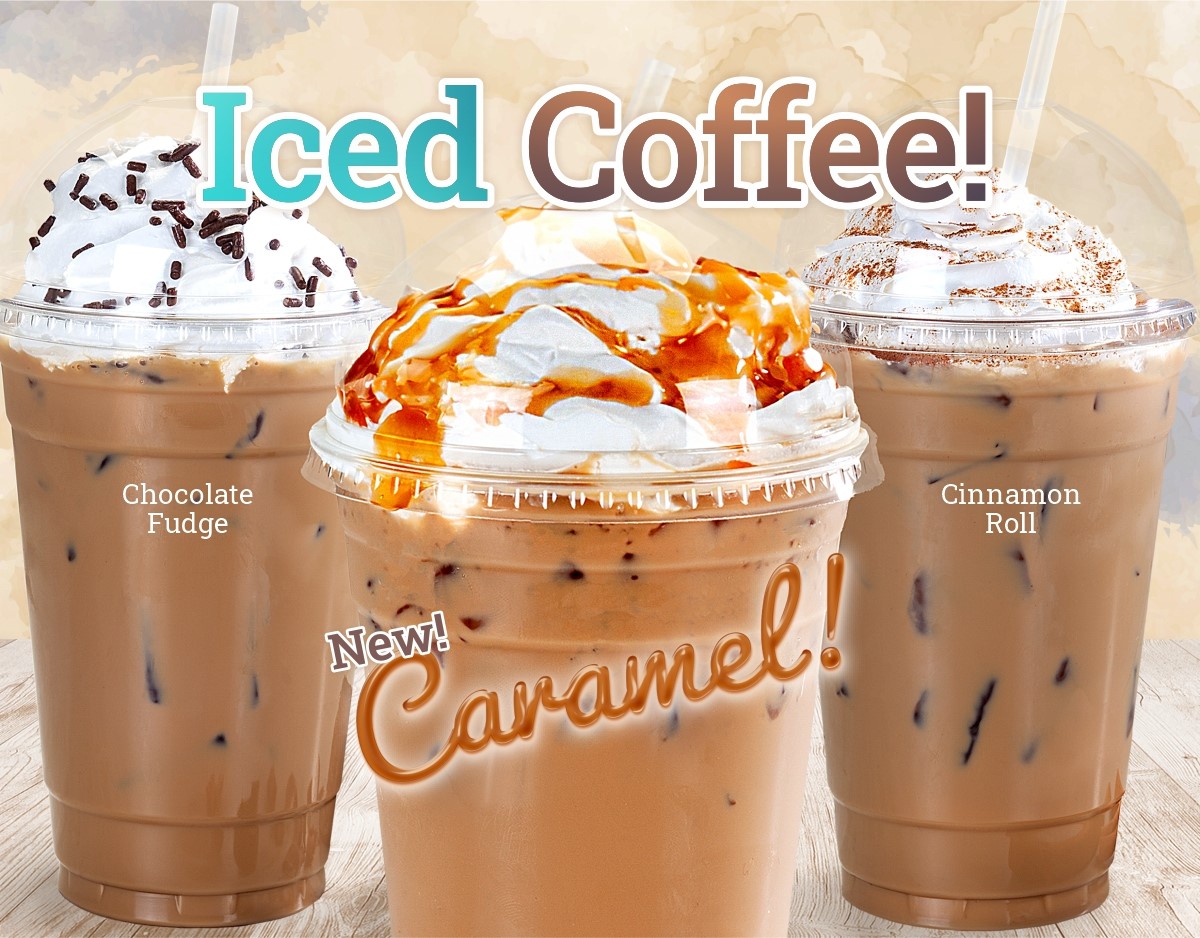 Try the new Caramel Iced Coffee or another delicious flavor like our Chocolate Fudge or Cinnamon Roll.  Like it the OG way?  Original is always available!  Enjoy with your meal or get one to go!